Your Bayshore Electrician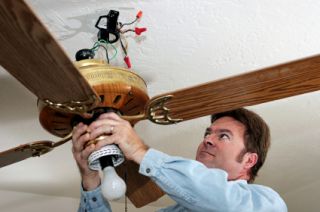 Getting the service excellence that you need, from a Bayshore electrician, is about selecting the right professional. Here at Brookline Electric Co., we treat each job as our most important job. You can never be too careful, when it comes to working with electrical systems.
This is why it is important to make sure that the expert you hire has the training, skills, experience and licensing required to complete the job, in a prompt and professional manner. With over 40 plus years of hands-on expertise in this field, you can feel confident about the work our San francisco Electricians will provide for you. There is no reason to take chances, when it comes to a system as essential as this one.
Problems with your electricity can lead to shocks, sparks, electrocution and even fire. You want to be sure that you can keep your home and loved ones safe and sound. Which means you have to be diligent about getting the service that you need, in a timely manner.
24/7 Electrical Repairs For Bayshore
In this area, we tend to see some common electrical problems, unique to this part of the country. With so many older, historic homes to take care of, it is no wonder that we would have some specific problems that other areas do not deal with as much. Some of these electrical repairs include:
Knob and tube wiring – This older wiring system can commonly be found in older homes and is subject to repair needs, on a somewhat regular basis. If you even suspect you may still have this system in your home, it is a good idea to let us perform an electrical safety evaluation and make recommendations on how to proceed.
Overuse of extension cords – Again, because older homes do not usually meet modern day needs for electrical supply, many homeowners get in the habit of relying too heavily on extension cords. This is a fire risk and you should have your panel upgraded in order to bring your home up to current electrical supply and demand.
Exposed wires – This is something that can happen over time and can be the result of shoddy workmanship. Whatever the cause may be, this is something that must be addressed as quickly as possible.
Commercial Electrical Services for Bayshore
We look forward to working with you and providing you with the service you need to keep your business up and running. At Brookline Electric Co., we genuinely care about the work we are doing to help our clients, both residential and commercial. Give us a call right now to get started.
If you are looking for a commercial or residential electrician in Bayshore, please call or text 415-239-5393 or complete our online request form.