Brisbane, CA Professional Electrician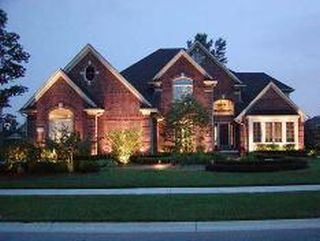 If you believe your electrical system is having problems, or you know it is, call our Brisbane electricians. It's important that the system gets evaluated.
Frequent shorts or surges can be a sign of serious electrical malfunction. This can be dangerous for you and all that visit your property. Also, all your expensive electronic equipment could get shorted out and ruined during surges.
The San Francisco Electricians at Brookline Electric Co. offers Brisbane electrical repairs, upgrades, LED lighting conversions, commercial electrical services, and more.
Electrical Repairs
Electrical Installation
Electrical System Updates
Tenant Improvement Electrical Service
Remodeling Electrical Service
Electrical Code Compliance Resolution
Expert Electrical Repair & Troubleshooting
When your home's electrical system isn't functioning the right way or at all, you'll want an experienced electrician to repair it.
24/7 emergency electrical repair services are available in cases of emergency for our customers. We serve San Francisco, California communities. Our passion is to provide honest, quality work for each customer.
We hope to become your favorite electrician in Brisbane. As a local electrician with 44 years of experience in the industry, you can count on quality service. There is a wide variety of residential and commercial electrical services we can help you with.
Wire Replacement
Breaker Replacement
Panel Upgrades
Loose Wiring
Shorts & Sparks
Power Waning
Code Compliance Issues
Burned Outlets or Wiring
Lighting Problems
Fixture Repairs
and more
Need Help With Your HDTV Installation Or Lighting Upgrades In Brisbane?
There are two things we all want in our homes, energy efficient lighting and a nice, big high-def flat-screen television. The problem is installing things that need electrical power. Should you do it yourself? Never unless you're a licensed electrician. Be safe and call us instead.
We love helping people upgrade their homes. We can install any electrical wiring or circuits and all the electrical components necessary. We can even mount that big TV on the wall for you.
Do you want to upgrade to LED lighting? We can help you choose and install the right fixtures. We love to design lighting schemes, so give us a call.
For a reliable, honest Brisbane, CA electrician, please call Brookline Aries Electrical Co. at 415-239-5393 or complete our online request form.