Premier Civic Center Electrical Service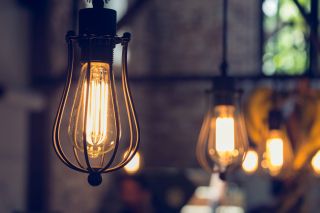 For over 39 years the San Francisco Electricians at Brookline Electric has been providing fast, dependable electrical work for home and business owners in Civic Center and the surrounding San Franciso area. Each of our technicians are California certified and licensed in all areas of electrical work that includes electrical repairs, wiring installation, upgrades and emergency services. We specialize in outlets, panels, smoke detectors, ceiling fans, LED lighting, and so much more. Check out our website to see our complete list of electrical services for your Civic Center home or business.
Electrical Repairs
If you live in a home in Civic Center that is at least 40 years old, then there's a good chance your electrical wiring is suffering from wear and tear. If you notice the lights flickering, fuses blowing frequently or a dead spot in your home, then call us today. We can schedule an on-site inspection in order to assess what the damage is and the best course of action to restoring electricity to your home. We are highly trained in all electrical repairs such as wiring, outlets, panels, light-switches, receptacles and so much more. We provide fast service, dependable work, and affordable rates.
Outlets & Switches
There are two main point of access to the electricity in your building: the electrical outlets and the switches. When either of these go out, it's more than just an inconvenience. It can also be a safety issue. So if you suspect that your outlet or light switches are damaged, we can help. We provide full repairs and replacement for any type of outlets or switches. So whether you need a standard 3-prong outlet or a special outlet for your appliance or large machinery, we are qualified to repair and replace them. We can take care of most problem in the same day with our 24/7 emergency service. Don't let pesky outlets keep you from your daily routine. Call Brookline Electric today!
Fast Same Day Service
When you lose power to your residential or commercial property it can disrupt everything. You don't have time to wait on a company to arrive 'as soon as possible'. So when you need service right away call Brookline Electric. Our technicians work efficiently while still providing the same high quality service that you've come to expect. While there are some repair or installation projects that take more than a day, most of them can be take care of in a matter of just a few hours. We can get you up and running in no time at all. You'll appreciate our flexible hours in order to best serve you!
Panel Upgrades
California state law requires certain electrical components in your home or business to meet all residential and commercial codes and guidelines. This is for your safety and protection. One such component is the electric panel or circuit box which controls and distributes the power throughout every outlet or light switch throughout your property. If you live in an old home with a worn out panel, you may be putting your electronics, home, and family at risk. Today's appliance and gadgets require much more electrical flow. We can evaluate your panel and make recommendations on what needs to be done. New panels run far more efficiently do not threaten the security of your home.
If you are looking for a Civic Center electrician then please call 415-239-5393 or complete our online request form.