Your Daly City Electrician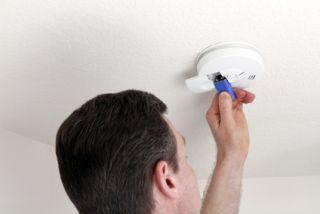 Trying to determine which Daly City electrician is the right one for your needs can seem like an overwhelming task. With such an important job on the line, you want to be certain that you get the best of the best. This is why so many home and business owners rely on the San francisco Electrical experts here at Brookline Electric Co.
With over four decades of hands-on expertise backing us up, there is no need to look any place else for skilled workmanship. With a niche specialty rewiring historic homes, it is safe to say we know this field inside and out. This area is filled with so many beautiful Victorian homes and it takes a certain skill set to be able to handle these types of jobs.
Don't take chances when it comes to the level of quality that goes into maintaining your electrical system, be it older or more modern. There is no system in your residential or commercial structure as important, or as potentially dangerous, as the electric system. Get in touch with us today so we can take care of your service needs.
24/7 Electrical Repairs For Daly City
Before hiring us for your electrical repair needs, what you may be wondering is what makes us the most qualified for the job. This is a valid inquiry, and one that you should make no matter who you are considering for your electrical repairs. Some of our qualifications include:
We can provide service for both residential and commercial clients, for jobs that are big or small. Whatever it is, we can handle it for you.
We have over 40 years of in-depth industry-related experience. We have not just learned about the various electrical systems and repair needs, we have worked with them, hands-on, many times over. We know how to troubleshoot.
We offer same day service, as well as after hours service. We know how vital it is to have your system up and running, in a timely manner.
Owner and founder, John Peters, is a Master California Electrician and our crew is fully licensed and insured. In other words, we have the required credentials to get the job done for you.
Commercial Electrical Services for Daly City
The good news is that Brookline Electric Co. can also address your need for commercial electrical services. We want to ensure that your business is up and running, and in a safe manner. There is no reason to take chances, when it comes to the level of quality of work, that goes into keeping your electricity flowing so that your business can do the same.
If you are looking for a commercial or residential electrician in Daly City, please call or text 415-239-5393 or complete our online request form.