Your Lake Shore Electrician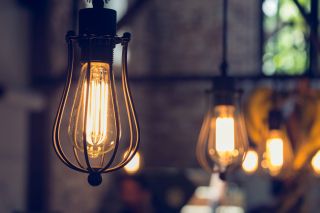 Getting the best in service excellence, from a Lake Shore electrician, is easy – as long as you know who to call on. Savvy locals know that the San Francisco Electrical company name to trust in is Brookline Electric Co. In fact, for over four decades now, we have been building and maintaining the flawless reputation that we have.
We take this line of work seriously and take great pride in each job we take on. The last thing that you want to do is end up working with someone that does inferior work. Shoddy workmanship in this line of work can have dire consequences.
Unfortunately, people often find out too late that the work was not up to par, when they are paying a true industry expert to fix the job. Don't put your home or loved ones at risk of electrocution or fires. All you have to do is get in touch with us so that you can get access to exceptional work, any time of day or night.
24/7 Electrical Repairs For Lake Shore
We deal with a variety of clients for a variety of service needs. Some of the most common calls we get for electrical repairs include, but are not limited to:
Know what the average homeowner does when an electrical outlet stops working? They stop using it and move on to another. Ignoring an existing problem and letting it linger in the walls is a dangerous gamble to take. If you have an outlet or wall switch that stops working, disconnect the power and then
Flickering lights are another problem that homeowners tend to ignore, which can have dangerous consequences. There are various reasons that your lights may flicker, some serious and some not. But either way, it should be checked out.
If you have breakers that tend to trip or fuses that burn out, this is another red flag that should be investigated. It means there is too much power surging through your system more than your system can take.
When in doubt, have it checked out. Electrical work is nothing to ignore or take lightly. Always take the safe and smart route and keep you and your loved ones safe.
Commercial Electrical Services for Lake Shore
Brookline Electric Co. is proud to be the premier choice for commercial electrical services, as well. Every job we work on is the most important job we have, until we can say it is safely completed and move on to the next. Get in touch with us now to get your business or home protected.
If you are looking for a commercial or residential electrician in Lake Shore, please call or text 415-239-5393 or complete our online request form.