Need A Nob Hill, SF Electrician?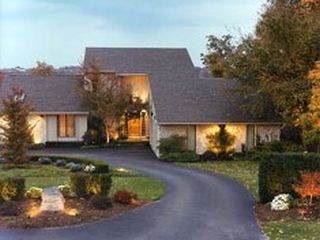 Are you remodeling your kitchen or bathrooms? Are you upgrading lights or adding onto your home? A Nob Hill electrician will need to do the electrical work for you.
Whether you are upgrading, remodeling, or adding on, our San Francisco electricians at Brookline Aries Electric Co. is here to help. We also offer 24/7 electrical repairs, commercial electrical services, and more. Check out our services and give us a call with any questions.
Master Electrical Contractor
Electrician Since 1972
Licensed & Insured
Satisfaction Guaranteed
Same Day Prompt Service
24/7 Emergency Electrical Repairs
If your home isn't supplying the power you need, there is something wrong. You may see sparks, burn out your electronics, smell something burning, or have to constantly set the breaker back on. These signs tell you that something serious is going on.
When you have an electrical emergency, the last thing you need is to wait for repairs. Whether you have a residential electrical system or commercial, our service is available around the clock.
We may be able to offer you same day service for other things, so just give us a call.
Outlets & Switches
Ceiling Fans
Panel Upgrades
Code Compliance Electrical
LED Lighting Installation
Circuit Breakers
AFCI Upgrades
Emergency Repairs
Fire Alarms
Smoke Detectors
Carbon Monoxide Detectors
Dedicated Circuits
Heavy Appliance Electrical Installations
Remodeling Electrical
Minimize Downtime With Our Quick Commercial Electrical Repairs
There's no doubt that the longer someone does something, the better they are at recognizing the cause of a problem.
If you call us, you will have a master electrician working on your Nob Hill commercial electrical repairs. We know how to quickly troubleshoot the problem and get it fixed. This gets your business back on track quickly.
We do light commercial electrical design and installation, 24/7 repairs, light fixture upgrades, inspections, and more.
Prompt, On Time Service
Your Go-To Master Electrician
1st Rate Customer Service
For a reliable electrician in China Town, SF, please call or text Brookline Electric Co. at 415-239-5393 or complete our online request form.