Client Testimonials About Our Electrical Services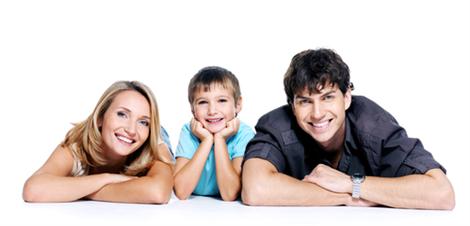 It has been a pleasure doing business with your company. Your employees are very nice and professional. Thank you also for recommending the Plumbing Company.
--Else R. Cohen
---
Refreshing to work with honest and professional trades people.  Would highly recommend.
--Brenda Lopez
---
By the way, I can't tell you how refreshing it is to work with a contractor who is so buttoned-up and respectful of a client's time. You are indeed an exception to the rule.  Being in the client service industry, I'm blown away by how loose most contractors are with other people's time – in my line of work that's a fireable offense.
--Minnie Carroll
---
Outstanding knowledge and the skill of your electricians. You are the best in the business.
--Gary Plimley
---
Raul was very polite and most helpful. I will call you again. Thank you.
--Denise Donald
---
Great job! Mario was efficient, quiet, reliable and clean. Thanks also for the prompt instructions.
--Larry Carver
---
As I stated on the phone, working with Brookline Electric, especially Mario, was a true pleasure.  All work that was completed exceeded every expectation we had for this project.  Mario was always on time, extremely professional and was able to remain flexible and mneet our needs throughout the course of the job.  We will recommending and use Brookline again without hesitation. Thanks and we look forward to working with you again very soon.
--Derek Babb
---
Thanks for your good work.
--James Devine, October 2005 and February 2008
---
Thank you so much for installing my new fixtures and dimmers.
--Bill Hart
---
Your free advice saved me perhaps $500.00.
--Jay Hancer
---
Wilson conducted an electrical job for Valencia Health Services in November. He performed a good job and was very pleasant to our staff.
--Valencia Health Services, UCSF
---
You may use us as a reference if you like.
--Dennis Collins
---
Thank you for taking care of the problem with my thermostat so promptly. Very kind of you.
--Rol Spotts
---
All of us here are incredibly happy that we found you to do the work.
--Aaron Smyth
---
AT&T failed by comparison in their lack of affability, and lack of willingness to do what I wanted.
--John Nills
---
I hired Brookline Aries for new electrical work and upgrades in an extensive remodel of our circa 1870's home.  Throughout the process John and his team proved to be very knowledgeable, willing to negotiate changes in the job without a hitch, and excellent in keeping in touch throughout the different stages of the work.  Their work was efficient and well done  . . . so much so that we just hired them again for another small job.  I'd recommend them to anyone.
Pros: Good communicators and willing to negotiate details. 
Cons: Long time to complete work but well done.
--username: betelumineux, City Search. 5 Stars
---
Thank you, thank you to Raul and Wilson for the beautiful and neat job.
--Muller Properties
---
We would like to thank you so much for all your help and patience in getting our electricity back in working order.
--Ray and Dee Kinaga
---
I had a problem (no power) and it was solved - Big relief. John & his workers were friendly, courteous and helpful.
--Joseph Karussos
---
This is a very laid back but highly professional company - John, the owner, responded quickly and we did a walk-through of my 1937 SF home.  He listened to my needs and concerns and explained in detail what was involved, how long we could expect the electrical upgrades would take and got an estimate to be quickly via e-mail. Once we set a date his office staff was very efficient in providing us with progress reports via e-mail... backed up by phone call
The crew was very professional, polite, neat and efficient...and they cleaned up at the end of every day.  I felt involved in every aspect of the upgrade and they didn't hesitate to answer my questions and concerns.  Work was done under a city permit and the final walk-through with the inspector went very smoothly with no contingencies on Brookline's work.
After all was completed I had a question regarding a certain circuit and John promptly call me to clear up my concerns.
I highly recommend Brookline Aries and would not hesitate to call him for further upgrades as they arise.
--Dennis Sherman
---
I can bring a 3-ring binder with the original source documents of the above testimonials.  Many are handwritten, I copied them here for on-line viewing.
If you're looking for a professional San Francisco electrical contractor, then please call us today at 415-239-5393 or complete our online request form.