Your Gladstone Electric Specialists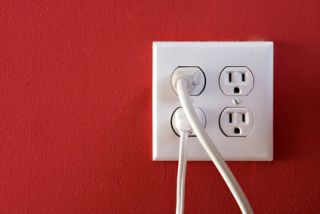 Brookline Electric are the San Francisco Electricians who offers a wide spectrum of electrical services for Gladstone home and business owners and West Central California. We are certified in all areas of electrical work that include wiring repairs and installation, lights, fire alarms, circuit breakers, outlets & switches, panel and circuit breaker upgrades, and electrical system troubleshooting. If you're in a jam and need service fast we offer same-day service as well as 24/7 emergency service as a courtesy for all our clients. You can count on Brookline Electric when you need us the most. We are the electrical specialists in Gladstone!
Complete Electrical Remodeling
One of the first things on your home remodeling checklist should be upgrading your home's wiring. If you have a Gladstone home that is 30-40 years old then it's possible that some of the wiring, outlets, switches, and even the panel or circuit breaker is outdated and can't handle all your modern energy needs. So before you launch the project get a quick inspection from Brookline Electric. We can assess your current wiring network and then make upgrades as well as rewire and re-route your entire electrical system. Start with the most important item in your renovation first: your home's electricity.
Thorough, Accurate Troubleshooting
One of the biggest challenges in repairing your electrical system is in actually locating the problem. Any situation you experience has any number of causes and several possible solutions. This is why only a trained professional should do the work in order to get your electricity up and running again. At Brookline Electric we have a highly seasoned team of professionals who have performed hundreds of repairs and projects. We also utilized the most advanced equipment in the industry today, in order to adequately troubleshoot any issue, find the problem, and get it fixed right away.
Protect Your Home From Fire
Without proper smoke detection, your home is vulnerable to major fires which can happen in an instant. So give your home and family the protection you need. The key to smoke and fire detection is proper placement of every unit in areas where fires are most likely to occur. This gives you first warning as soon as smoke enters the room. Today's modern smoke detectors are available with numerous features that include 10-year lithium batteries, LED light sensors, hush buttons, and even wireless services that send your phone an alarm in the event of smoke or fire in the home.
Electrical and Wiring Repair
If you live in a home in South of Market that exceeds 4 decades, then it's possible that your electrical wiring is suffering from wear and tear. If you notice the lights flickering, fuses blowing frequently or a dead spot in your home, then call us today. We can schedule an on-site inspection in order to assess what the damage is and the best course of action to restoring electricity to your home. We are highly trained in all electrical repairs such as wiring, outlets, panels, light-switches, receptacles and so much more. We provide fast service, dependable work, and affordable rates.
If you are looking for a Gladstone electrician then please call 415-239-5393 or complete our online request form.